Pakuwon Jati wins Indonesia's Best Managed Companies awards program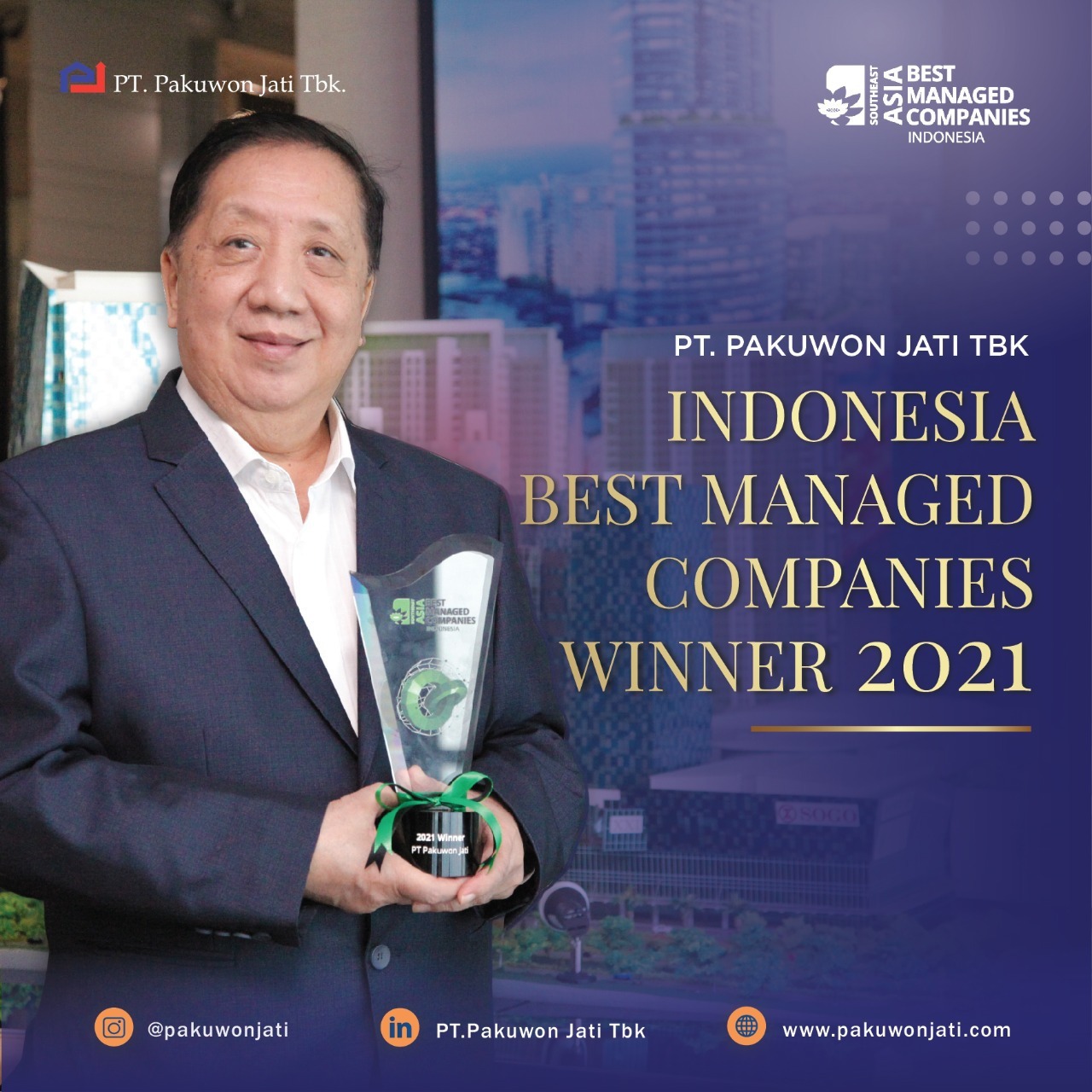 Jakarta, 30 September 2021 – Two private enterprises were recognised as inaugural winners of Indonesia's Best Managed Companies awards program this past week. Indonesia's Best Managed Companies awards program recognises top privately-owned Indonesian companies for their organisational success as well as contribution to their industry and to the economy.
Winners of the 2021 Indonesia Best Managed Companies
PT Great Giant Pineapple in Agribusiness
PT Pakuwon Jati Tbk in Property Development
The Indonesia awards are derived from Deloitte's global Best Managed Companies awards programs – a well-regarded international awards program that applies a proven evaluation process to assess the businesses' quality of management in areas including strategy, capabilities and innovation, culture and commitment, as well as governance and financials. The evaluation of the Indonesian awards is based on more than 25 years of observed practice from the global awards program that has been rolled out to 38 countries worldwide.
Claudia Lauw, Country Managing Partner, Deloitte Indonesia, said: "In a year where some companies and in-fact whole industries have come to a standstill, these companies have shown such creativity and innovation, whilst focusing on their people and remaining laser-focused on their purpose. Despite challenging times, our winning companies should be proud to remain at the forefront of their industries. Congratulations to the winners."
Companies who are eligible for this awards program are shortlisted and undergo a rigorous and independent process that evaluates their management skills and practices. This includes having their business strategy and operations analysed and benchmarked against an evaluation framework that is applied to the 1000-strong community of best managed private companies across the world. Business leaders then use the process to sharpen strategies and derive valuable insights to help them set projections to optimise business growth.
Ali Mardi Djohardi, Deloitte Private leader, Indonesia, said: "These companies were keen to learn and benchmark against some of the best private sectors businesses from across five continents. That is one of the great benefits of this awards program – it opens up a world of opportunities for winners – from participation in workshops and roundtable discussions, to joining a global community of the best private companies. We applaud them as our inaugural winners of Best Managed Companies Indonesia."
The global pandemic has forced companies to rethink how they reach their customers and remain competitive in a rapidly changing environment.
An independent judging panel comprising business and academia representatives determined the winners based on the leading practices of Best Managed Companies. This year's jury members are Professor Agus Soehadi, Universitas Prasetiya Mulya; Ms Antarina Amir, CEO Highscope and Professor of Economics, University of Indonesia; and Claudia Lauw, Country Managing Partner, Deloitte Indonesia.
Note to Editors: Although the winners are listed companies, the term 'private enterprise' is used because the majority share of the company is still held privately either directly or indirectly. This is how we qualify a company's eligibility for Deloitte's Best Managed Companies program.
Source:
https://www2.deloitte.com/id/en/pages/deloitte-private/articles/deloitte-announces-winners-of-inaugural-id-best-managed-companies-awards-program-pr.html