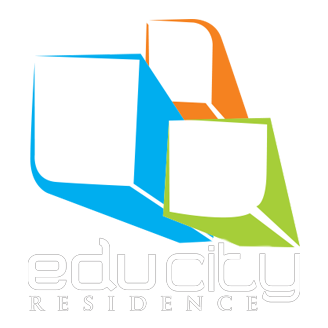 Edu City Residence is the first phase of development completed in the central commercial district of Pakuwon City. There is a total of 19 towers of condominium in the master plan and we have completed 4 towers of condominium with a total of 3,528 units, named Harvard, Stanford, Yale and Princeton.
The size of the units are relatively smaller, of an average of 40 sqm, intended to provide affordable accommodation for the middle class population. Very suitable for students coming from the surrounding island of Surabaya. being just a short distance away, there are an array of academic institutions still within the pakuwon City Township, a Medical university, International school , Chinese language school and a International Islamic school. In addition, Pakuwon City Township is in close proximity to Insitute Technologi Sepuluh Nopember, one of the largest technology university in Indonesia and the University of Airlangga.
Facilities in Edu City Residence is also comparable to those of the high end condominium development. Its has a stunning resort style swimming pool, children's playground and fitness center.
Status: Units available for Lease
Educity Residence
Kejawan Putih Mutiara
Pakuwon City, Surabaya Timur
leasingapartmentsby@pakuwon.com